Icom IC-T82R (Withdrawn from the market)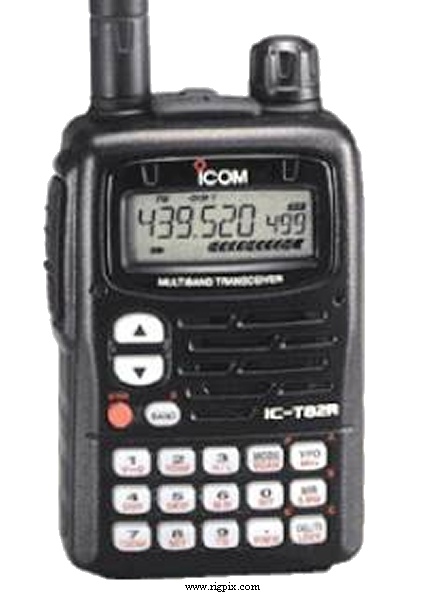 SPECIFICATIONS
Type:
Amateur VHF/UHF transceiver
Frequency range:
TX: 50-54 / 144-146 / 430-440 MHz
RX: 0.495-1320 MHz
Mode:
TX: FM
RX: AM/FM/WFM
RF Power output:
Hi: 5/5/5 W
Lo: 0.5/0.5/0.5 W
Sensitivity:
Selectivity:
Image rejection:
Voltage:
8.0 VDC
Current drain:
RX: 50-190 mA
TX: Max 2.2 A
Impedance:
50 ohms / SMA
Dimensions (W*H*D):
58*87*29 mm (2.28*3.42*1.14")
Weight:
240 gr (8.47 oz)
Manufactured:
Japan, 2001-2001 (Discontinued)
Other:
500 memories
Related documents:



2001: Apparently, Icom has withdrawn this radio from the market due to poor reception quality. Among
other things, it could not demodulate WFM correctly. Rumour has it that Icom is working on a T-83 model
instead. I guess we'll have to wait and see.

2002-08-12: Take a look at the new IC-T90! It seems to me that this is the actual replacement for IC-T82R.